I'm struggling, not going to lie. I've been struggling ever since I came back from vacation. The day before I left I stepped on the scale and weighed in at 303. I came back from vacation at 317. Not terrible as I basically went bat shit crazy and ate all the things. But I just haven't been able to get my head back in the game and have been fluctuating between 315-325. One week I'm higher and the next week I eat well and get back down to 315 and then I freak out again and gain it back.
I think my problem is I was too close to a major milestone. I was only 4 lbs away from being under 300 pounds for the first time since high school and I lost it. I don't deal with change
well
. At all. And this was going to be a major change, and I didn't know who I'd be if I were to actually cross that line.
I still am proud of the progress I made over that past year. I ended the year being healthier than I started it. That is all I can ask of myself.
So, in the spirit of Lent (even though I am not catholic) I've decided that I am going to give up doubting myself and the self loathing that comes with feeling like I'm making bad decisions. I'm going back to the way I was a year ago at this time by making one small change at a time. I'm going to focus on eating whole foods and whenever I feel a craving for something be it potato chips or ice cream or all the things unhealthy I plan on just distracting myself with other things like exercise, violent video games, and coloring books containing swear words...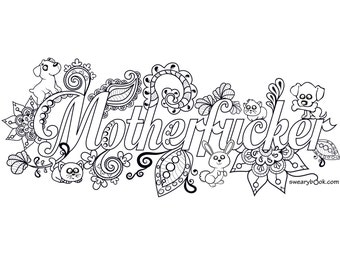 I just really need to reset my brain. I also have to give myself permission to succeed. We'll see how that goes.